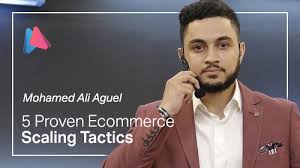 5 Proven eCommerce Scaling tactics is more than just an arbitrary list.
It's one of the most effective strategies out there, and it's being taught by the one and only Mohamed Ali Aguel.
Although eCommerce is something everyone seems to be doing, the real challenge is scaling.
And this course will target that goal, locking on to the best possible way to get you a 6 to 7 figure business.
This is a collection of 5 incredible tactics that Mohamed … Read More